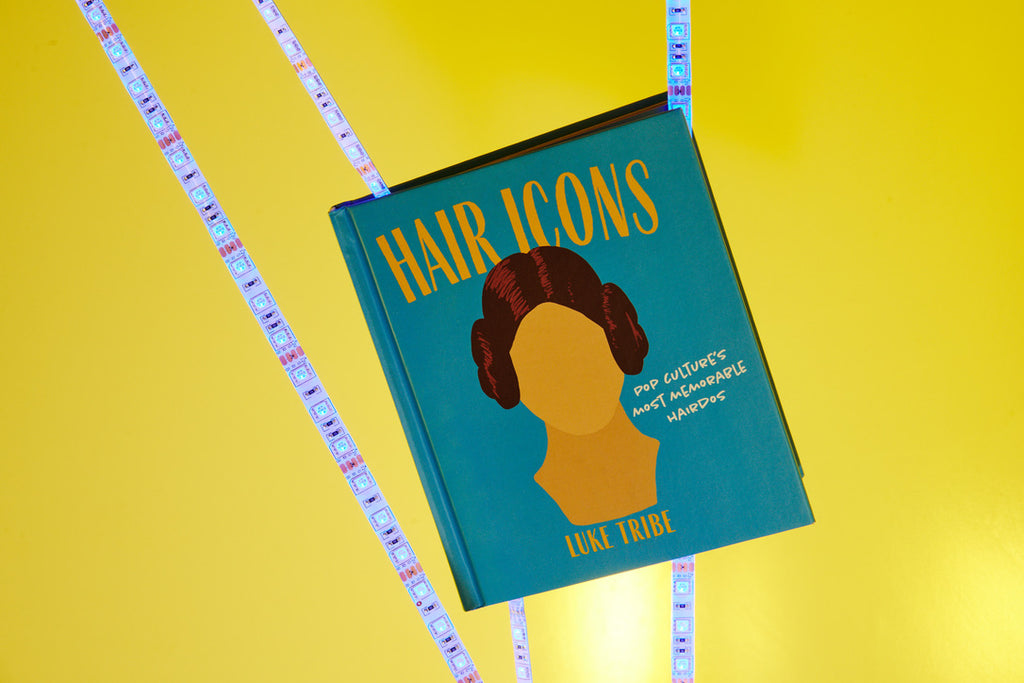 Hair Icons Pop Culture's Most Memorable Hairdos
Details
By: Luke Tribe
Publisher: Smith Street Books
Hardcover: 112 pages
Product Dimensions: 6.2 x 0.7 x 7 inches
Language: English 
Some hairstyles can be recognized from the moon. This fun book celebrates 100 iconic hairdos of Hollywood celebrities, characters of film and TV, and more.

Some hairdos are the defining feature of someone's public image. It's that level of hair iconic-ness that Luke Tribe has illustrated in this fun, colorful, and sassy book. Luke possesses one of those encyclopedic brains for pop culture. In this careful curation of 100 iconic hairstyles, he brings to this book a truckload of obscure references to film, TV, music, and more.

Just some of the hairstyles celebrated in this book include Cameron Diaz, with the classic cowlick from There's Something About Mary; Judy Garland, as Dorothy in The Wizard of Oz; Susan Sarandon, as Janet in The Rocky Horror Picture Show; The evil Cynthia of the Rugrats; Jennifer Aniston's "The Rachel" in Friends; David Bowie's fluffy mane in Labyrinth; Stranger Things' Barbara "Barb" Holland, and her humble hairdo; Beyoncé's "Formation"-era braids; Justin Timberlake with his '90s noodle hair; Princess Peach, of Super Mario fame; and, of course, Anna Wintour's indefatigable power bob.o maintaining the lifelong bonds between friends who are more like family.