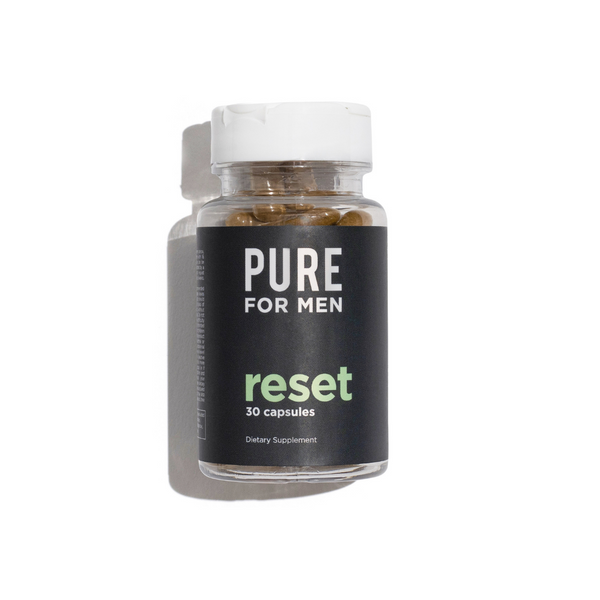 Pure For Men
PURE FOR MEN RESET Dietary Supplement
Details
We've all been there: maybe you ate too much during the weekend or preparing for a vacation and want to feel and be your best. Our vegan cleanser promotes the fast and powerful elimination of toxins from your body and skin.

Whatever the cause may be, you're ready for a reset. We've got you covered with this quick, 3-10 day body cleanse that will get you back on track and help quickly eliminate toxins that have built up unnecessarily in your body.
A product for daytime, not for playtime.
THE FUTURE IS CLEAR! Now comes in clear bottle packaging. 
Pure For Men
We work to provide high-quality wellness products that promote cleanliness, sexual empowerment, and confidence from the inside out. We believe that every individual within the LGBTQIA+ community should feel confident, and that our products can help you get there.